Architecture And Building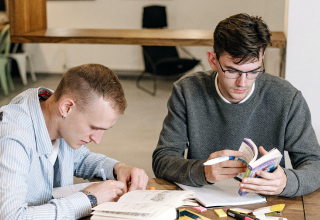 Course Overview
About Building And Architecture
Building and architecture is the study of planning and creating structures that are both safe and practical while also having aesthetic appeal. This is a fascinating yet difficult field to work in. Furthermore, there is a high need for qualified architects in the market. Landscape designs, residential homes, restaurants, places of work, commercial centers, educational institutes, and more all require them. As a result, licensed architects are projected to have more job prospects across the world.
Is Building And Architecture right for me?
Architects have a set of talents, the most important of which is analytical ability. Second, they are good communicators, because their job requires them to collaborate with other experts on a project. Finally, the trade requires a creative eye. It allows architects to examine a structure's overall appearance at a look. Last but not least, they must be proficient in the tools required for architecture and design. If you believe you have the ability to master all of these talents, a rewarding career in the field of construction and architecture awaits you.
Building And Architecture study options and costs
Bachelor's and master's degrees in Building & Architecture are available to students. They can specialize in residential, commercial, environmental, industrial, interior design, urban design, and landscape architecture by enrolling in a program of their choice. A bachelor's degree in construction and architecture costs between $40,000 and $50,000 per year on average.